Consider the village of Joshua Tree in southern California, adjacent to the world famous Joshua Tree National Park, and close to the Mojave National
Preserve and other wilderness areas including Big Morongo Canyon Preserve.
This little village where I once lived saw a tremendous run up in real estate prices and now a couple of years post crash has seen prices drop to a level
that I haven't seen since about the year 2000, when I began seriously looking
at property in the area.
That is the good news for me. The bad news is that after losing my 6 year job
and being out of work for almost a month, and starting a new job where I will
earn less, probably will not make me a good candidate for a mortgage. But hope springs eternal
.
To make my point, let me post a few details for a home that I was following on
Redfin Realty, by the way, that link is using my search operands, just put in a
new area for wherever you would like to look. Below is the link to the specific house that I was following and the subject of this blog post.
1 BR, 1 BA house in downtown Joshua Tree, newly renovated, sold yesterday for $34,000.
Let me tell you what appeals to me with this little house. Obviously everything
that I mentioned in the first sentence of this post. Plus this- if I had got this little
home financed at 100% through the USDA or CalVet or the VA, I would have been looking at a payment including principal, interest and impounds of around
$325 per month for 30 years, which could be prepaid with no penalty. Long
time readers of this blog know that I am interested in taking early retirement at
62, this would be a cheap housing cost, well within my means.
But alas, it was not meant to be. Instead my guess is an investor may have bought this property and will immediately rent it out for around $750 a month.
Let me show you a few photographs of features of the property that I liked.
All photos are from the Redfin listing.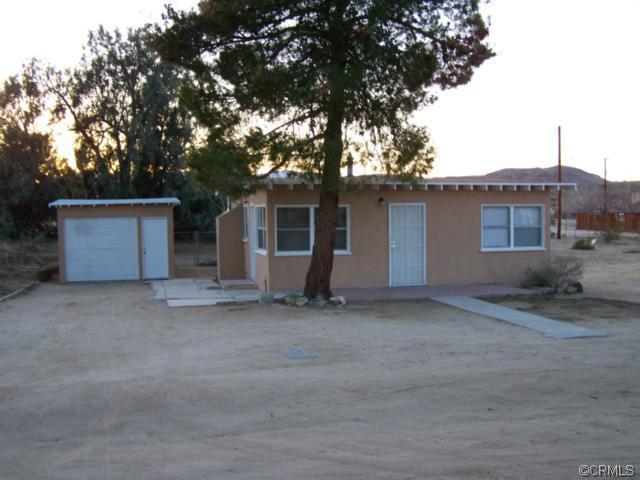 In the photo above the crooked tree is on the left side of the doorway. At my first desert house in Morongo
Valley, the crooked evergreen was on the right side of the door.
All photos above are courtesy Redfin Realty and the CRMLS.
Here is some pertinent information on this home courtesy of Zillow.com.
The high point in this home's valuation was in 6/2007 when the Zillow
estimated value for this property was $125,000, substantially higher than
the $34,000 that it just sold for yesterday.

Now do you see why I am a little depressed about not being able to look
for property in the immediate future. Of course, I do feel that prices have a little
more room on the downside, but my worry is that the underwriter's may tighten up lending requirements even more, effectively barring even more potential
buyers from the market.
My advice to anyone at retirement age or close to it, is to start thinking desert
area real estate, and if you find something that meets your needs, to move on it if the numbers are right.
Only you, not the real estate agent, will know what numbers will work for you.
Morongobill
P.S. Here is another one at $75k on 5 acres to consider, link and a photo below.
http://www.redfin.com/CA/Joshua-Tree/62547-Appian-Way-92252/home/3069031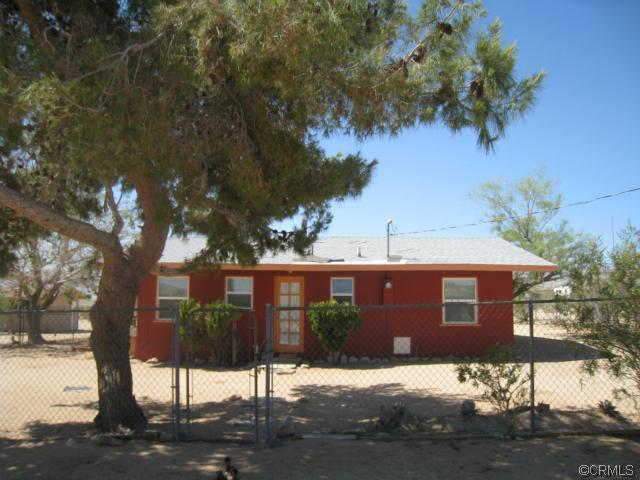 Above image courtesy of Redfin Realty and the CRMLS.